This event has been cancelled.
Registration Opens
Till registration closes
Registration Closes
Any time before each end date or when space runs out.
Description

On-call pickup of surplus produce and prepared meals from food truck Peasy. Send text message to Megan Clark 512-963-8324 around 4 or 5 p.m. to find out if there is any surplus food. Pickup at about 7 p.m. in the parking lot of Signature Fuels, 1374 West 45th St. Megan provides a bag for prepared meals, but you will need to provide a few shopping bags for any surplus produce.

Drop off at North Austin Foundation, North Lamar and Prairie Trail (1000 Prairie Trail Austin, TX 78758), a transitional housing facility for adults seeking drug rehabilitation treatment. Enter the front door and drop off in the office on the left or on the counter near meeting hall.

Requirement Details

You might need to provide a few shopping bags if there is surplus produce, otherwise the surplus meals come packaged in a bag.

Parking Details
Make sure not to block parking, access, or traffic flow through parking lot.
Causes
Food Insecurity, Hunger
Skills
Food Drives
GivePulse

0 Positions Filled

|

0 Impacts

|

0 Hours
Location:

parking lot of Signature Fuels,

1374 West 45th St.,

Austin, TX 78756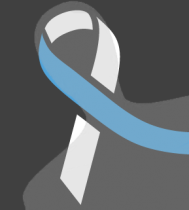 Joseph De Leon wrote on November 15th, 2013
Sorry to report Peasy has gone out of business. I'll remove this from the calendar soon.